Simply Find Me OBD2
$399.00
Simply Find Me OBD 2 is a plug and play GPS tracking device designed to assist with the recovery of stolen vehicles.
The device installs in seconds and is compatible with most cars and light commercials made after 1998, don't stress if your vehicle does not have an OBD 2 portal we have a battery power version too!
Should the worst happen and your asset is stolen, or moved with out your consent the device can be put into "find me" mode from our Smartphone App or from any desktop with an internet connection, anywhere in the world.
Find Me mode will increase the location updates to every 30 seconds while in motion and every 30 minutes when stopped.
The Simply Find Me  OBD 2 package includes 12 months service.
Description
What's included in the box?
The Simply Find Me package is a complete ready to go system and includes:
Australian approved OBD 2 hardware
Energizer Lithium Batteries
Sim Card and Data
Portal Access
Smartphone APP
Shipping
Protect your gear!
In Australia, hundreds of vehicles, boats, bikes, caravans and other valuable assets are stolen every single day.
CCTV cameras are great, to a point.  Using a quality GPS Tracking system from Simply Unified will give you far more information and should the worst happen, you'll stand a real chance of getting your gear back.
Quality, reliability and stability
Not all GPS tracking systems are created equal. As the saying goes, you get what you pay for.  All of our products are approved for use in Australia.  Our business is a real bricks and mortar business based in Perth. WA. Our servers are secure and based here in Australia.
How does the Simply Find Me system work?
We use the same high quality tracking devices that we do for our business grade customers.  The Simply Find me plan provides a simple location based on movement. This is ideal for every day use because you don't need heaps of data. Our plan provides an update on start of a trip and the end of a trip.  If your vehicle is missing, all devices can be set into Find Me Mode. This mode puts the device into live tracking when the unit updates as either a start or stop of a trip.  The device will report it  locations every 30 seconds while in a trip and every 30 minutes when stationary.
Upgrade without buying new hardware.
All of our Simply Find Me devices can be upgraded remotely to any of our other plans without the need to purchase new hardware.
Lifetime product warranty
All Simply Unified products are covered by a lifetime product warranty as part of our service fee. This means that should our product fail as a  result of a manufacturing defect, we'll replace it!
14 day money back guarantee
If you are not entirely happy with your purchase, simply return it within 14 days for a full refund.
Secure high quality mapping.
Ensuring that your privacy and security requires a high level of security from a software point of view. A large number of "Free Mapping Software" provides do not offer much in the way of security. Not just security from a tracking point of view but security to your personal information.
You would not leave your door open to intruders would you?
Of course not, so why leave yourself open to potential hackers.  Remember, when you go online to check the location of your asset, you're opening a connection to your smartphone or PC. IF the site is not secure, you are vulnerable to hacking. 
Our service provides high security on mapping and telco data
Don't be fooled into getting a Sim and some free tracking software. Simply Unified provide a complete end to end solution, including a secure SIM and Data package , Australian hosted platform with a high level of security. This is supported by unlimited customer service plus a lifetime product warranty.
Intuitive and easy to use Software
What you see is what you get. Click on the icon, get that information. No searching around hidden menus and confusing techno-babble set-up screens.
So user-friendly and intuitive that you will not need an instruction manual!
The information you need most
Simply Unified GPS Tracking Software has been carefully designed to deliver the information you need most when you need it. Unlike other platforms you wont be bombarded with meaningless mounds of telemetry data!  Only useful, visual and meaningful graphic map displays, events & alerts, and excel based reports.
Get the information you need to drive efficiency, productivity and safety.
Available for IOS and Android devices
Quickly locating an asset is now easier than ever with the telematics.guru App. Log in on any Apple or Android device and use the live tracking facility with detailed vehicle information overlaid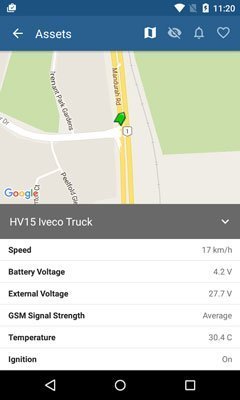 Movement Alert … Simple to set
Want to know when your vehicle or asset moves? Easily set a movement alert from the App and receive notifications if any movement is detected.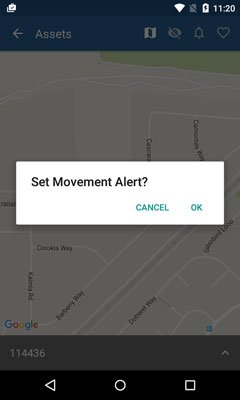 Recover a lost, stolen or misplaced asset
Easily activate Recovery Mode from the App on trackers that are configured to only deliver daily updates for assets that have gone missing!  The tracker will begin live tracking within the App to facilitate asset recovery.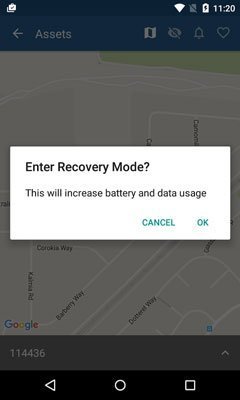 Simply Find Me range
The Simply Find Me range of tracking solutions use the same high quality product we use for our business grade service and include 12 months service as part of the deal.
What happens at the end of the first 12 months?
You service plan which includes all SIM, Data, Software Access and continued warranty is just $10 per month, charged annually.