Protecting Organisations Australia wide
Duress is used across Australia to protect their staff. From Government Departments and large corporates, to NPOs and Community Organisations, to lone workers and office staff, Duress is providing monitored protection to those who need it most.
Australia's #1 safety solution for lone workers & at-risk employees
Duress gives your staff the security to instantly request emergency services from their mobile device while automatically sending their LIVE video, audio & location feed to our 24/7 monitoring team who diagnose emergencies and ensure your staff are safe & protected while help is on the way.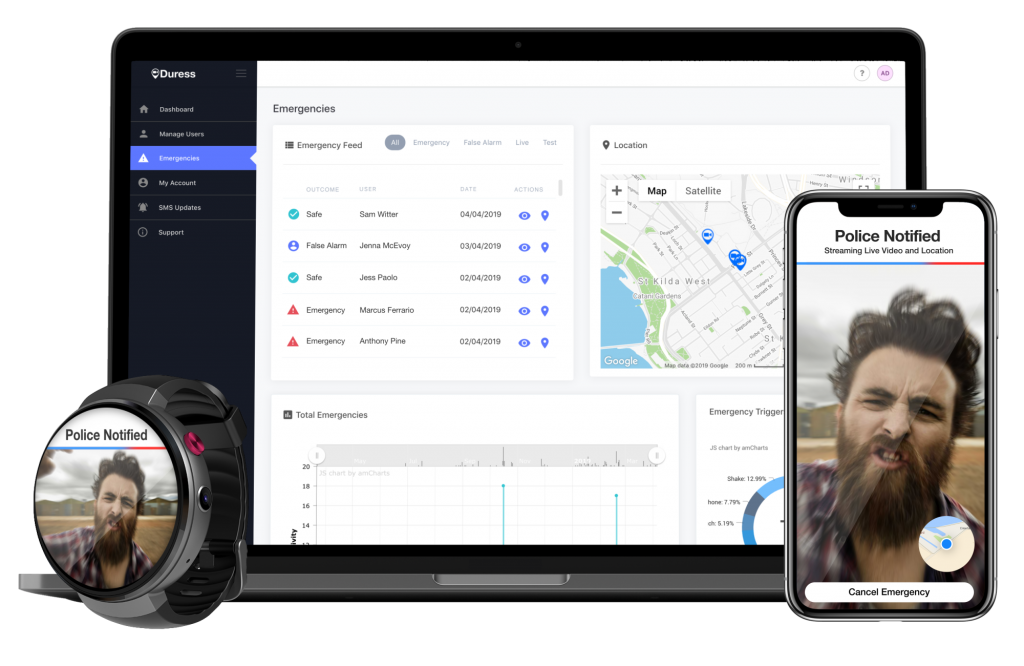 Trusted by government departments and businesses across Australia.
All in-one safety app with live video, audio & location streaming.
The Duress safety app is the only lone worker app that streams live emergency video, audio & location, this ensures our 24/7 monitoring team precisely sees & hears exactly what is happening in order to dispatch the most appropriate type of emergency service straight to your staff members' location. Equipped with duress buttons, protective monitoring alerts, and check-in timers to give your staff the confidence that they are protected wherever they are.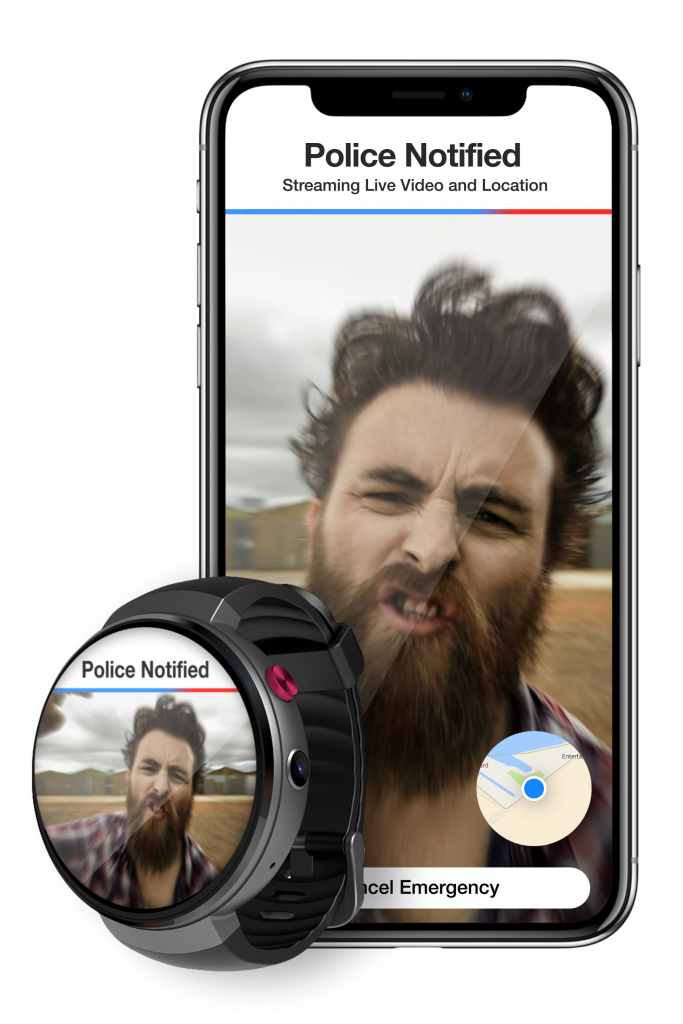 The highest graded monitoring in Australia.
When a member triggers an emergency, their video, audio, GPS location & profile information is instantly sent live to our top-graded 24/7 monitoring team, where certified security specialists diagnose the emergency & notify emergency services – along with all important user & stream information.
Online Management Dashboard
Get detailed reports on staff incidents to gauge your organisation's security efforts.
Manage & evaluate your staff's safety within your organisation. Whether you have five staff members or thousands, the Duress online dashboard lets you select which members receive real-time SMS updates on live emergencies, review emergency feeds, add or remove users, and transfer licenses between staff members all through a simple web-based dashboard.
.
Live SMS updates
Nominate people in your team to receive live SMS alerts during emergencies.
Manage staff members
Add, remove or transfer licenses between your staff members.
Review all incidents
Review video, audio & location feeds of all emergencies within your organisation.
Emergency reports
Get quick insight reports on emergency times & dangerous areas.
Mapped danger zones
Review location maps of where your staff feel unsafe & where emergencies are declared.
Device trigger insights
Learn how your staff are requesting emergency services with the Duress Mobile App.
Trusted by leading organisations
Duress monitors & protects thousands of organisations across Australia.